In the market for a gun safe? If so, then you may be feeling a little overwhelmed by all the options available to you. From different locking mechanisms and sizes to various steel gauge options and everything in between, it's sometimes difficult to know what to look for in your ideal safe.
At Champion Safe Co., quality and safety are their top priorities and have been since they were founded back in 1999. Today, they have the reputation of making the #1 quality gun safe brand in America—and for a number of reasons.

Thick, American-Made Steel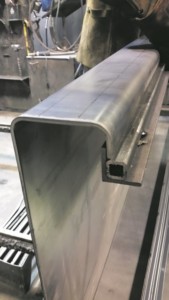 Just because a gun safe is big, heavy, and steel-plated doesn't automatically mean it's a quality safe. What really matters is that a good gauge of American steel is used. After all, thin-gauge steel can be easily penetrated with a simple fire axe. At Champion Safe Co., we use only the best American-made steel. As a result, our safes are able to provide:
up to eight times the thickness of Chinese or other imported steel
unrivaled tamper resistance
lower oxidation
Beware of bargain-priced gun safes; these are usually made from imported, low-quality steel that you do not want to trust with the protection of your firearms.
Best Fire Protection
In addition to excellent steel quality, our safes are able to protect your firearms from fire. While there is no such thing as a truly fireproof safe (any company that claims this is lying to you), our safes are extremely resistant to fire and provide incredible protection not only for your firearms but other sensitive possessions as well. The average house fire burns at 1100° F so the time and temperature of the fire rating have a reference to its ability to defend against a house fire. All of our gun safes are extensively fire tested to ensure that they can keep your possessions safe for anywhere from 45 minutes to 90 minutes in temperatures of up to 1750 degrees Fahrenheit.
Unrivaled Security
All Champion safes are designed with security in mind. The body design of our safes is formed from one solid piece of steel, which is bent and fit into the proper shape before the top and bottom are welded together. The use of continuous MIG welds ensures maximum security. Unlike many competitors, who use smaller strips of metal pieces and then fill in the gaps with a resin filler, Champion Safe uses the same piece of quality steel to construct the entire safe.
All of our gun safes are also designed and built to meet the strict security rating set by the Underwriters Laboratories, so you can enjoy added peace of mind with your purchase.
Unbeatable Warranty
Champion Safe Co. offers the most comprehensive gun safe warranty on the market. If your safe is damaged by fire or broken into, and not covered under homeowner's insurance, they'll replace your safe and take care of the shipping/removal of your existing safe. Some other components of our unbeatable warranty include:
lifetime fire coverage on homeowners' safes
free repairs for any paint peeling
lifetime unlawful break-in protection
While there are many manufacturers out there who claim to offer the best warranty, we're the only company that truly delivers on that promise. Materials and workmanship are always covered!
Ready To Purchase Your Next Gun Safe?
Check out our selection at Jacksonville Safe Co. today; we have many great lines of safes for you to choose from, all providing the hands-down best security for your dollar.