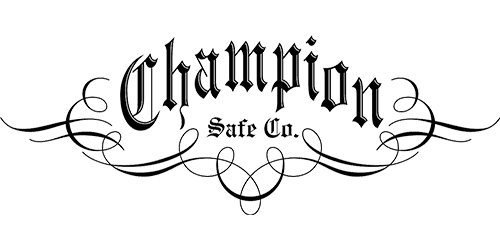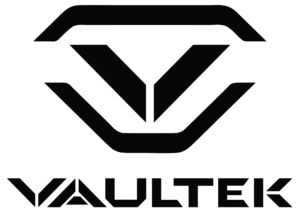 Jacksonville Safe Company is the largest Champion Safe dealership in North Florida providing quality gun safes at an affordable price.  We have over 50 safes ready to be delivered and we provide sales, service, and installation on all of our safes. We will beat any local dealer's price on any safe we carry so you can feel confident that you will receive the lowest price and quality service by our professionals staff.
Which Champion safe is right for you?
The choice of many quality gun safes is often a once in a lifetime purchase, so you want to be sure you get the right safe for your needs. Contact us today and we will help you determine which safe best meets your needs. Remember…most people "wish they would have bought a bigger safe!"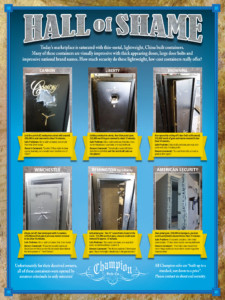 Industry best lifetime warranty & customer support.
You know a product is great quality when the company is willing to stand behind it! When you invest in a Champion Safe, you can be confident that you will be taken care of for as long as you own your safe. Champion offers the industry's best Lifetime Warranty and unmatched customer support to assist you when you need it most.
While many safe manufacturers claim to have the best warranty in the industry, Champion Safe offers the most comprehensive gun safe warranty for their quality gun safes.
If your safe is damaged by fire or broken into, we will replace your safe, as well as the shipping and removal, everything.
If for any reason the paint peels we'll fix it.
We offer an optional lifetime warranty on the lock as well.
And much more!
If you would like to learn more about our comprehensive warranty you can do so here: Champion Safe Co. Warranty Information
Please contact us if you have any questions, we look forward to assisting you.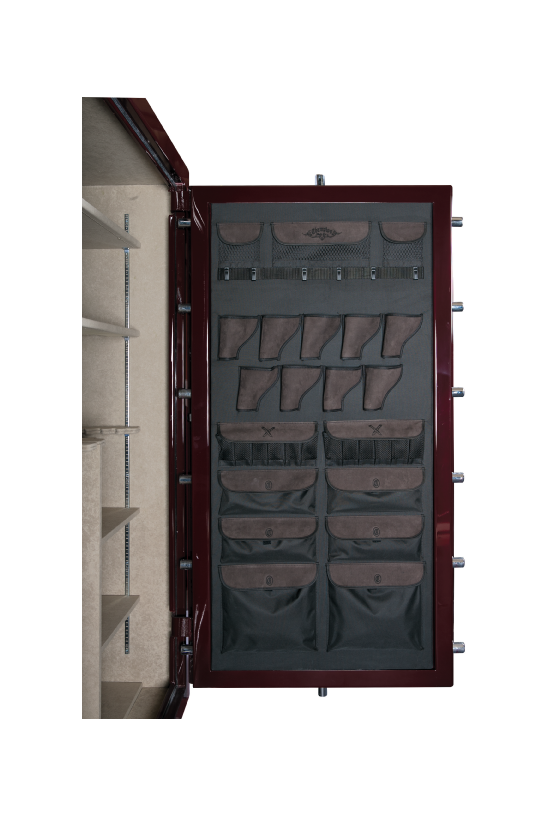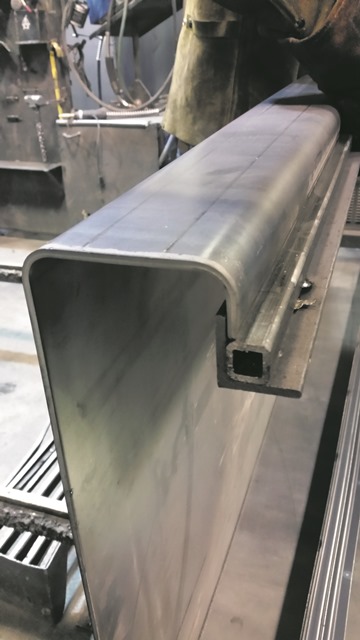 Proudly Made in the USA!
Champion Safe has been proudly building quality gun safes in the USA since 1999. We take great pride in building the best safes by the hands of skilled American workers. Our safes are built to uncompromising quality standards, with the security and reliability you expect from an American company.
All Champion gun safes are made with 100% American-made steel. We do this regardless of the expense because even though American-made steel is heavy and expensive, we believe it's the only way to ensure we are providing you with a quality product that's been built to last.
But what about steel that's made in China? Chinese steel is an inferior product that can't compare to American-made steel when it comes to its strength and durability. In fact, the 12-gauge American-made steel is more than three times stronger and durable than a 14-gauge steel that was made in China. Need we say more?
Generally, most of our competitors make some or all of their gun safes in China, then have them shipped to America to sell. However, at Champion Safe Co., we guarantee our gun safes are top quality products that are made in America.
Quality gun safes at an affordable price
Hardplate Lock Protection
We Love our Customers, And They Love Us.
Take a look at what they have to say!
" I made a 58 year career out of opening and repairing safes and vaults of all types, foreign and domestic. My primary focus when opening a safe was to leave it in a condition where it could be used again, and still retain it's strength and integrity.

Because of the way Champion safes are made, with the types of hardplate they protect their locks with, and the internal relocking devices they put in their doors, Champion Safes were one of the few safes I hated having to open.  We always got paid on a commission basis, and billed by the task. None of us ever made money opening a Champion Safe.  Usually 3 or 4 hours to open and repair.

You will be hard pressed to find a better safe for the money. This company values its customers, and its employees.  It is also concerned with the safety of its customers.  They don't and won't cut corners anywhere.

And in case you are wondering, I have no affiliation with this company.  Now or ever.  I am a collector and need to keep my things protected.  Champion gets it done."
"Thanks, I love the safe. Great quality with a great company selling their products. Couldn't be happier, Eric made this buying experience easy and painless. Great response time and very quick delivery. Thanks. Will be sending you more customers!!"
"Nothing but great things to say about Eric at Jacksonville Safe Company! Eric really went above and beyond showing me all the models that he offers, delivering and installing my safe in my home office. Flawless product, flawless delivery. Thanks, Eric!"
"I am extremely happy with the Jacksonville Safe Company. The quality of the safe was absolutely incredible. They delivered it right to our house and placed it exactly where we wanted it. They took great care to not damage the tile floor and the walls. I highly recommend them if you are looking for a safe. Great experience!!"